In Greek mythology Zeus is essentially the Daddy to all Gods, demigods and creatures. He's the most powerful, most revered and feared entity, and while rarely mature enough to hold such a position of power, if you believe the tales told, well, he does.
Goabaone Game Bantsi broke out with his smash hit Imagination featuring Stagga and since then maintained a stellar discography and scandal free life. Zeus, as he's known to many, has a gentle aura, and a respectful air about him that's instantly disarming. He's a soft spoken man navigating life and music as best as he knows how, and the blessings keep rolling in no doubt because of how he minds his business and spreads light wherever he goes. His last project, African Time was a perfectly measured offering of the frivolous and philosophical, perfectly summed up, I feel, by PSYCH.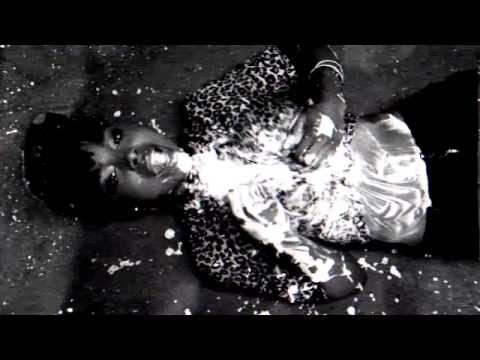 Since then, he's gotten married to the love of his life, Zandi, taken a more in depth interest in the business side of the Arts and focused on self actualization.
When we meet, it's the day after HHP's funeral. Zeus had traveled to Mafikeng to say farewell to the Motswako Great, and one of his closest friend, and HHP's funeral was the fourth this year he's had to attend of someone close to him. He's visibly weary, but soldiering on.
"When it comes to grieving, it sounds cliche, but you have to take it one day at a time. You learn that some days you don't even have to say anything, it's just being there that's enough. The support of your presence," he shares, speaking in general terms but also as a man who a fortnight before, had lost his mother in law. The process of supporting Zandi, he says, has made him delve deeper into cultivating his capacity for empathy and compassion.
"Death is crazy. You know it's a normal thing but just to know that this person won't be coming back. There are no more memories to make, no moments to share..." he trails off. "Sometimes, I think we grow in the public sphere, and externally but we don't grow inside. We don't know how to empathize and how to step outside of ourselves and that's something marriage is really teaching me."
As our conversation weaves and winds through existential subject matter, we come to the subject of therapy. One loss is difficult enough, but this year Zeus has had to saw farewell to Chopps, Dice, his mother in law and HHP, basically back to back. That's too much pain to let fester, and I'm genuinely somewhat surprised to learn that he is, in fact, going to therapy, albeit sporadically.
"You need to make time to check in with yourself. I go for counselling when I can and I find it offers me relief. But when I can't, that's another time when I'm thankful for my wife and my marriage. That I'm able to lean into, and on, her. I'm thankful for my partner. This year has been very difficult for me." There's a tenderness in which Zeus and Zandi interact. Perhaps it's because they seem to have the same sense of calm demeanour about them, perhaps they understand that marriage has bonded them in their pain and pleasure, but the two handle each other with care - with love.
"I think I see more and more people start to realize that it's important to take care of the softer side of life. Especially in Hip Hop - People either wanna be too happy or hardcore, and life doesn't work that way. I'm well aware that depression is a real thing but I also see people being quick to self diagnose because they don't get that duality is necessary. It's not all good times, and it's not all bad, and both those things have stretches. But you have to have both, for balance. I try to find the balance".
Cover: Instagram/zeusdeuceafrika