When it comes to woman abuse, you would hope that everyone would agree that it is by all accounts wrong. But unfortunately, there are still some who feel that witnessing or knowing of someone's abuse should be none of their business or exposed with cause and caution.
Last year Masechaba Ndlovu, the MetroFM host shocked the country after revealing on radio that
Babes Wodumo
was being abused by her boyfriend Mampintsha, co-owner of Afrotainment.
According to
TimesLive
, Masechaba and her host, Mo Flava encouraged Babes to speak out.
It was after an ad break that Masechaba confronted Babes on the allegations.
"I said I wasn't going to do this, but Babes, you know, I think it needs to be said because I hate to see a young women as talented, as smart as you, living in so much fear. Babes Wodumo. Right. You don't have to answer this question, but we all know, we've heard from multiple sources, we've witnessed the fact that you have been physically abused by Mampintsha. That he has beaten you in your relationship," said Masechaba.
She claimed to know about several incidents where Mampintsha had allegedly abused her.
"I have a very close friend of mine who took you in the day Mampintsha punched you in the face. And you were bleeding from your nose. You don't even know that I know that story. You don't even know that I know from someone else that he broke your leg. Babes, we live in a country where women are getting killed left, right and centre. And quite frankly I'm prepared to deal with the BCCSA. Mampintsha, bring it on," added Masechaba.
Watch the full interview down below: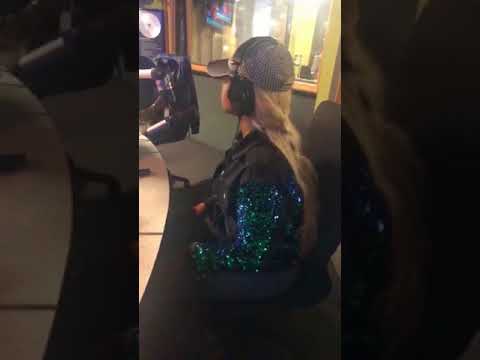 Well, it's been a few months after that controversial interview and Mampintsha and Wodumo have been on and off since.
If you had any doubt about the situation, last night Babes releases on her Instagram Live the abuse she gets from the hands of her boyfriend.
Please be advised on graphic content below:
The incident shows Wodumo walk into frame having asked Mampintsha, why he hit her? After asking the question a number of times, we witness Mampintsha hit her head, while her back was turned.
The people of Mzansi are shocked and horrified at the obvious display of violence to the young starlet. With people bringing up a mix of reactions. Here are what some of your favourite celebs had to say about the matter:
And while, this is all a shock to us - a few moments later a media press statement was released from Mampintsha and Babes allegedly stating that this was all a ploy to raise awareness to Women abuse.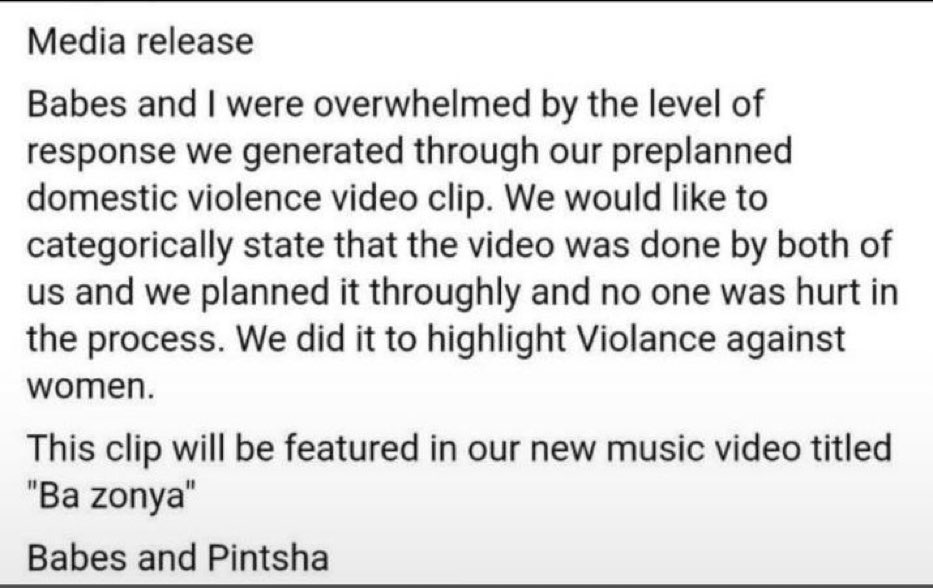 Was it really a public service announcement for the masses? Or was it really a cry for help by Babes Wodumo?
Most people believe that this release was a stunt to shadow the allegations pending towards Mampintsha, done by Mampintsha. Wodumo's fans were still very much on her side.
What are your views on the situation? Was this another publicity stunt gone wrong? Or Babes' call for help?
Read next: Lerato's Sengadi new journey
Main image credit: Zambian News 365