Thato Jessica is a well-known musician popular for her versatile sound which is a combination of Rhythm and beat and Hip-Hop.

Thato is regarded as one of the artists with an ability to deliver soulful melodies through her powerful yet unique voice, and her unique sound is colourful and exciting.

During the interview with Tswalebs, Thato stated that the only controversy she had in her journey was at the time she became a solo artist and started mixing genres, but as an artist - she believes that it was time to grow and focus on expanding her brand.


"I am a someone who grew up singing Gospel. I was known for the genre but the moment I went into a solo career, It was a bit controversial to people who knew my music."

Today, she is an international icon and continues working twice as hard to become Africa's next giant.


Here is how Thato worked on becoming the brand she is today.


Thato Jessica Age
Thato was born in 1993. She is currently 27-years-old.


Thato Jessica Early Life
Born Thato Jessica Mataboge, she was born and raised in Botswana.

She grew up showing her love for music. At a young age, she would render performances to her family and she continued nurturing her prowess.

She grew up close to her grandmother who has also been a pillar behind her majestic voice.


At the age of 17, Thato joined the Christian Hip-Hop group "X- Caliber" and she was the only female artist in the group. She was outstanding as the group was dedicated to sharing their faith through music.


After building up the momentum with X-Caliber, Thato decided to pursue her solo career in 2015.

Being a young talented girl at the time, Thato had scored the hearts of so many and her fan base was growing rapidly.


Thato Jessica Education
Thato did her secondary studies at Legae Academy.

During the interview we had with Thato, she recalled a moment in high school when she attended the school choir and when the choirmaster heard her singing, she was blown and Thato was asked to join the school choir.

She then enrolled at the University of Botswana and graduated with a Bachelors Degree in Architecture.

Thato is also a professional poet, a fine artist and visual artist.
Thato Jessica Career
Thato started singing at a young age but decided to pursue it professionally at the age of 17, in 2012.

She started her journey with the Gospel rap group, X-Caliber and this is where she gained her popularity through the group as she was the only female musician who was part of the group at the time.




She had her first feature that was in 2014 with Chef Gustos for his smash hit single, "Take Your Time".


In 2015, Thato decided to go on a solo career and she was featured by different artists on her journey.


In her journey since her debut single, she has managed to release three projects under her name.


In 2016, she released her debut project, an Extended Play titled, Seasons. Thato released Season as a body of work to test the waters of being a single artist.

As her first body of work in the music industry, Thato took many by surprise and continued with the moment and hype she created around her work.


Thato continued working and showing her hunger for being one of the best female artists in the continent. She then released another EP in 2018 which is titled,
Rehearsal EP
.
According to the interview she had with Yarona FM
, she stated that she wanted to try out different sounds to figure out exactly who she is so she titled it
Rehearsal. S
he hadn't made it on the main stage yet, but she wanted to try out different sounds and not be boxed to one genre.
She was awarded by Yarona FM Music Awards in 2019 and she was named the Best Female Singer. This assisted Thato to grow her confidence in the main steam space and touring with Nasty C became an affirming moment.
Thato managed to keep entertaining and growing her fan base through hit songs such as
Problem
where she featured
Veezo View
. She had yet another single, Freedom - which became a smash hit and most played song in leading radio stations in the country.
During an interview with
TSWAlebs
, Thato spoke about crossing genres after her transition from Christian Hip Hop to soulful R&B
"I loved being in the group and developed a strong love for Hip-Hop. At some point, I wanted to share other valued life experiences aside from my faith, like love, heartbreak, social issues etc and when I went solo in 2016, I felt it was the right time for me to experiment and express with my music."
"I have always loved RNB growing up, I remember my first CD was by Alicia Keys, and so I was naturally inclined to make RNB music, and this time it had a lot of hip hop influences from the group."
Thato Jessica Collaborations
Thato has worked with different artists since her debut. When she began her solo journey, she was then opened into working with different artists from different genres.
Since her solo journey, she has worked with wit the likes of the South African rap star
Riky Rick
, she has performed alongside the likes of
Cassper Nyovest
and has performed at the mighty rapper,
Nasty C's tour in South Africa
.
During the tour, Thato managed to perform in the Western Cape Province, Cape Town in South Africa and she also gave a stunning performance in Gauteng, Johannesburg in South Africa.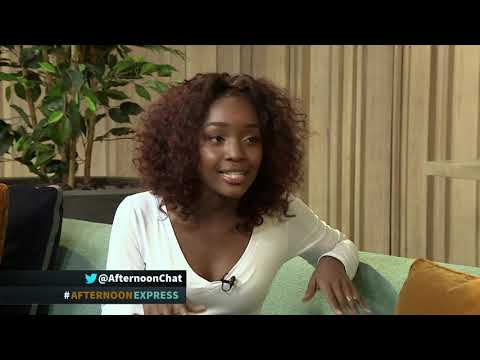 Thato now resides in South Africa and she continues making music and blessing her fans with different melodies building up to more of her work which is yet to be released.
Thato mentioned that locally she would love to work with,
Sjava
, Black Motion, Sun-El, Nasty C, Sho Madjozi, and internationally, definitely Wiz kid, Kendrick Lamar, J Cole, Chris Brown and Kelly Rowland.
Thato is focused on releasing her music and growing
her brand on her website
. We don't know what's next but a message from Thato is that she is coming for everything.
Read more:
Top Musicians In Botswana

Image credit: Instagram