Musician
Thato Jessica
is undoubtedly one of Botswana's most loved
female musicians
and with her nomination on the
YAMA's,
we know she still has a lot of great things destined for her.
Read More:
The End Of The Road For Thato Jessica And Hubbs
Thato
is nominated for the best female single for her song
Best Chapter
. A song that she released in 2020.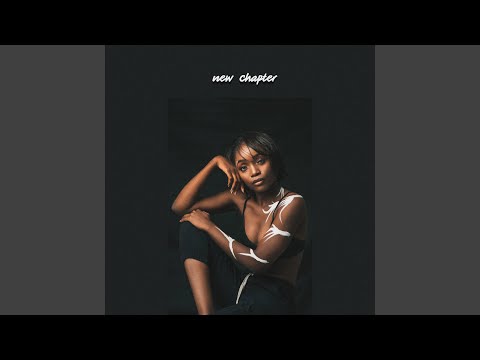 Although the song only has 293 views on
YouTube
currently, people love the message and the feel of the song and we have to admit, it is an amazing song.
Thato and her ex-husband were married for four years
before she announced in October 2020
that they had separated leaving everyone shook.
Despite not revealing the reason behind their separation, it seems as though they had a difficult time keeping their marriage together. Thato posted a picture of herself and penned a lengthy emotional post on her Facebook account. She reflected on the moment the picture was taken saying it was an emotional moment as she had just separated from just lost the love of her life.
"The day we shot this picture, I spent that morning crying thinking about my life, I had just left the love of my life because even though we loved each other something was terribly wrong in our marriage. I was picking up the pieces of my life at 26, I had to try and remember who and what I was before the ring. I was battling religious trauma, looking at my career with fear. What if I never make it as a musician? What if I'm wasting the best years of my life with a dead dream? I was trapped in my own mind."
She says after going through the rough patch she embarked on a new chapter and wrote her song titled
New Chapter
which allowed her to heal and figure out who she was.
Thato
is one of the country's most celebrated musicians She is an award-winning RNB singer who has mesmerized fans with her voice from the moment she launched her music career.
Her talent and ambition stretch beyond the borders of Botswana, having made a name for herself in neighboring countries such as South Africa performing alongside big artists such as
Riky Rick Makhado
and
Nasty C.
In a statement she wrote "New Chapter - 8th OCT 2020, Never in a million years would I have thought this would have been my path and yet here I am, walking away from a 4-year-old marriage. We often choose to share the brightest parts of our lives, forgetting that the hurtful parts actually complete the story,"
"I'm choosing to share this now because I am ready, I feel the growth and though it was hard I'm thankful to be here. This one is for anyone who's ever loved and lost. It's for you to start your new chapter. To everyone who knew us personally thank you for respecting our space." she tweeted.
Are we voting for Jessica? We'd like to think so.
Read Next:
Inside Tlotlo Anita Ghanie's Birthday Celebration
Main Image Credit: Instagram/@thatojessica