While he is still the talk of the town and basking in the glory that is his success. Following his recently released new song where he teamed up with
Mzansi's DJ Tira
.
Vee Mampeezy
's ego has taken precedence for the worst
Read more:
Vee Mampeezy's Much Anticipated Project Drops
In a very distasteful video on social media, Vee Mampeezy is seen making a joke that lands all the way to the south. In the video he is seen parking at a space designated for specifically disabled people. However, to make the matters worst, when he exit the car in an attempt to dodge the press people, for a moment he comes out walking like a person with disability.
What raises eyebrows is that his fans including his wife Kagiso Sento finds this video funny as they took a moment to write funny comments on his video. To say the least the joke lacked humor and it is very offensive to the people with disability. However, it must be the hype that has took Vee Mampeezy by storm with his new hit song being released that makes him reckless and cracking jokes that are offensive and belittling to others.
vs_cufflins
wrote "
Lol🙌❤️"

kagisosento
wrote "
😂😂😂😂😂"

bogadiii
wrote "
Ah ah 😭😭😭😭😭😭😭"


shmurkmagazine
wrote "
😂😂😂😂😂😂dark humor😭"

kgala_p
wrote "
😂😂😂😂 heelang👐"
Over take by excitement, Vee Mampeezy has made note that the music will be producer by DJ Tira's recording studio Afrotainment. Everything DJ Tira touches usually turns to gold, so music fans can rest assured that the new music set to be released tomorrow will hit the airwaves soon and top the music charts even sooner.
Following the new song dropping out, DJ Tira took to social with his kids while dancing to Vee Mampeezy's unstoppable as a challenge to Vee and his family. Vee's accepted the challenge and promised to release his video soon taking DJ Tira up for the challenge. To date, fans are still waiting and asking for Vee to deliver his end of the bargain.


veemampeez
y wrote "
DJ Tira expect my challenge video tomorrow its on🔥🔥🔥🙆‍♂️"


kefilwelebekwe
wrote "
Whaaaaoo, I like your kids Tira👏👏👏Those are your bosses, even if u get old they gonna take over daddy's talent upper 🙏🙏👏👏🤣🤣"


ramatlhakaungwa
wrote "
veemampeezy um that little girl pleeease.💃💃shes killing it. This is dope 👌👌👌👌"

bryan_saudu
wrote "
❤️🙌🔥can't wait to see this one with your Kids Mampeezy 😍"
Only after 23 hours of the official music video being released, it has received over 10 000 views and counting on YouTube. Knowing Vee Mampeezy and how much is fans loves and appreciates him, in o time the music video will hit a million views very soon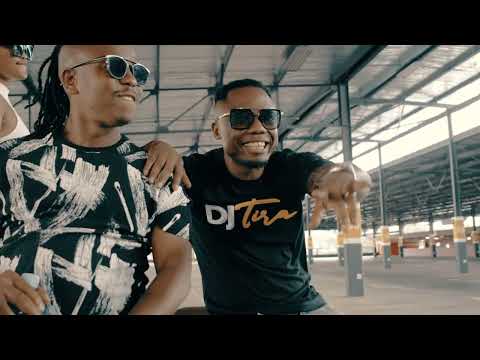 Vee's wife Kagiso Sento who was also seen enjoying the dark humor that video portrayed in his video on social media recently took to social media and had the streets talking about her provocative outfit. The streets were green with envy as she posed to a body hugging, nude illusion jumpsuit with Mona Lisa portrait in it. People were gushing over the outfit and really enjoyed the look that she pulled.
Read more:
Kagiso Sento Leaves The Streets Talking
Image credit: ANMG