Mmina Gaebonwe
is one of Botswana's renowned models. She started modelling when she was 16 years old and when she was 18, she became the first winner of the Gemstones Model Search competition.
At such a young age, this saw her earn the opportunity to work with one of the giggest modelling agencies in New York called Wilhelmina Modelling Agency.
When she was in New York, this is where she learnt all about the modelling industry.
Mmina then returned to her country determined to also help upcoming models in her country.
Here's a look at her biography


Who is Mmina Gaebonwe
Mmina Early Life

Mmina was born and raised in Maun. At a very young age she fell in love with the arts and she always loved visiting art galleries.

She said that she always had the support of her mother to pursue her dreams in life.
Mmina Career
Having landed a great career in modelling, Mmina also had her time on the run way as a super model. She is the former 'Miss Earth Air 2014' and she also held the title Miss Universe Botswana.
After studying film and television in Botswana, she moved to Johannesburg to focus more on her acting career. Mmina appeared in a series called Ngempela, whilst she was in South Africa. She also landed a role on the South African based romantic comedy, Catching Feelings which was aired on Netflix.
She said that a friend had actually recommended her to the directors of Catching Feelings and she got the role.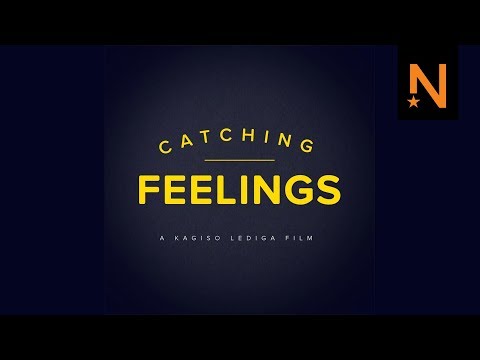 "A director of photography friend of mine recommended me. I actually didn't get to audition I just got my prescription and had to learn it and familiarize myself with it and show up on set," she said.
Catching Feelings centres on academic and author, Max, played by Lediga and his wife, Sam played by
Pearl Thusi
, who is a journalist. The couple is living on the brink of being broke because they go out a lot and drink way too much. Max also has trust issues and these are heightened when revered author, Heiner, played by Andrew Buckland, has to suddenly move in with the pair.
Kagiso Lediga, the movie director, rated her as being 'a natural'.
In an interview the Maun born Gaebonwe revealed that she would one day love to act on a Peter Jackson project. "That was the day I decided to pursue acting. I'd love to do a Peter Jackson movie. He is my absolute favorite director," she said.

Fans love a good comeback and with those photographs, she just dropped on us, ohhh weeee! This definitely proves that Mmina isn't playing around and we honestly, wouldn't want it any other way.


Mmina Business

Mmina owns and runs Emlvy Model and Talent Management. The company is located in Gaborone and as Mmina woould have loved to have it, it has a global market.
EmIvy Model and Talent Management was born in 2015 out of a need to diversify the type of model Mmina saw on the runway.
In 2019 Mmina launched an online magazine on her official website
mminagaebonwe.com
. The magazine, A Love Affair, is described as a love letter to all the artists, creatives and for the queer.
The magazine was curated to support creatives globally to help them communicate and interact. It promised to be filled with art, expressions of love, and celebrations of women and queerness.
Featuring Black women in all their glory, readers will enjoy Black women travel escapades, Black women inventors/innovators, and seeing Black women wining, winning and enjoying life.
Mmina described this magazine as an outlet where she would write for Black creatives, especially the queer, and soon enough she will feature her story on her sexuality.
Mmina Brand Endorsements
She is the Creative Ambassador for Botswana and with this title, she holds the Arts and Creatives Workshop yearly. This is a platform where all creatives; bloggers, painters, film makers are invited to join in to showcase and participate in dialogue.
"It is crucial for us youth to create our own opportunities by promoting creativity as a wealth-generating career. Botswana has produced creative like Kaone Kario, Mpule Kwelagobe that have gone to showcase their talents on an international level, therefore there is need to find, uproot and mentor new talents from Botswana and the rest of Africa"
- Mmina speaking to
LightMagazine
Also read - Miss Geekays New Look
Mmina Controversy
Mmina Gaebonwe got on Twitter and accused Nijel of lying to the nation and the world at large, as well as being a perpetrator of woman abuse himself.
This came after Nijel Amos had been announced as the Chief Walker at the UN walk against Gender Based Violence.

In an interview with TSWAlebs, Mmina Gaebonwe opened up about her allegations against Nijel Amos.


"I condemn the United Nations of Botswana for appointing Nijel AMos who I know for a fact is an abuser as a Chief Walker for Change. They should have sufficient knowledge of a person they choose to engage especially with a sensitive issue like GBV".

She went on to stress the importance of sharing this story, further adding:


"I don't care about the backlash. I care about the safety of women and I care about our government's inability to protect us. And their incompetence in electing people to speak out for "us survivors" when they bash women's faces in behind closed doors."
Mmina added that she had cut all ties with Nijel Amos and dissolved their brand merger.


Mmina Fashion

Mmina Gaebonwe is always a wonder to behold and so here's a list of times she was absolutely stunning to brighten up your day.

All in black




Knee-high boots can never let you down




Those shorts will always be your friend, especially in summer




Chillin' by the pool


Mmina Philanthropy
She started a campaign in 2013 called ModelsCare, which sees models, and beauty queens come together and support different charity organizations.
The organisation's work has been extended to Bomme Maun Mothers and Solomon Dihutso Primary School; a school for disabled children.

Main image credit: TSWAlebs.com