It's December, so you know what that means - Food and liquor galore - And while we know you've probably got the liquor part covered (Did the Government officially reduce the alcohol levy yet?) the food thing might be a bit tricky.
End of year festivities more or less have the same food for most of our lives because why fix it if it ain't broke? Stampa, seswaa, trifle, custard and jelly, Choice Assorted biscuits, some braai meat here and there, seven colours - decadent stuff. And what's a hearty meal without Knorr featuring somewhere in there? For decades Knorr has provided us with soups and flavourings that make our home cooked meals feel just right and recently the brand teamed up with celebrity chef Lorna Maseko to launch an online cooking show to help
bo Makoti
and
bo Matsale
get through the festive season cooking swiftly, yet deliciously.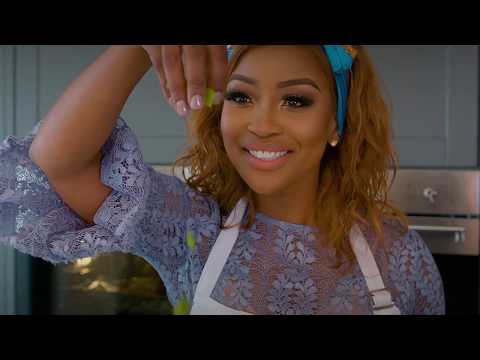 The show, called Celebrate with Lorna Maseko, will drop an episode a week and feature Knorr products and Lorna's gorgeous self, coming together to create delicious delicacies. Episode one is already out and on it she prepares lamb curry, stampa (samp) and chakalaka - All covered in 5 minutes. Also, can we just say what a good job Lorna does keeping the viewer engaged? The episodes are fun and the food will be filling - Enjoy!
Cover: Katlego Mokubyane