Lesedi Matsunyane is a South African actress and film producer. She is Connie Ferguson's daughter from her previous marriage with Neo Matsunyane.
Her debut appearance on
The Queen
had fans going crazy. They say that she nailed that performance and would like to see more of her on-screen. Lesedi is also working her way up the industry as a film producer.
Apart from her career in the entertainment industry, she is all about wellness and fitness just like her mother.
Read More:
Meet Lesedi Matsunyane Ferguson's Hot Paternal Siblings

Here's a look at the young actress's rise to fame.


Lesedi Matsunyane Age

Lesedi's birth date is not known. However, she gave birth to her son when she was 22 years old, in 2015. So this would make her 28 years old today.

Lesedi studied and graduated from AFDA with a BA in Live Performance.

Lesedi Matsunyane Family
Connie Ferguson was previously married to actor
Neo Matsunyane
between the years 1993 to 1998 and they had a daughter, Lesedi Matsunyane.
Sadly,
Connie's
relationship with Neo did not last that long and the two broke up. Connie then got married to
Shona Ferguson
. Shona treats Lesedi like she's her own biological daughter.
Lesedi Matsunyane Children
Lesedi Matsunyane has got a son that she had out of wedlock. Her son's name is Rowena Malema and Austin Malema happens to be the father. Austin Malema is a famous celebrity photographer who's been involved in many projects such as the SAFTAs and the Student Academy Awards. Ronewa, was born in 2015 whilst Lesedi was studying and she was in her last year at AFDA.
Lesedi got the support and love to raise her son from her parents and her young sister, Alicia Ferguson. Connie and Shona are proud grandparents who adore their grandson so much.
Connie Ferguson even acknowledged that what she loves most about her life is the fact that she is a grandmother. During an interview with
True Love
magazine, Connie had this to say,
"I've always been close to both my daughters, Lesedi and Alicia, 13, but when Lesedi fell pregnant we grew closer. I was there when Ronewa was born, so I bonded with him from the start. He's very close to his grandfather; they have an amazing relationship. He is an amazing dad, so i knew he'd be an awesome grandfather. We've always wanted a boy and now we have one."


Lesedi Matsunyane Career
It's true when they say the apple does not fall far from the tree and Lesedi Matsunyane is living proof of that. She may not be a business mogul yet like her parents, Connie and Shona Ferguson, but she's clearly making waves on the right path.
She made her acting debut back in2011 - 2013 when she was part of the cast of Vuselela Series that aired on Soweto TV. In 2012, she also played the young Ruby Dikobe on Generations. Lesedi also got a gig to act on Rhythm City where was playing the role of an African-American 20-year-old called Davina Moore, who learns the ins and outs of Joburg culture.
Lesedi Matsunyane
is not new to our television screens, as she has cut her teeth in acting before. The multi-faceted young actress can be found working as a cast coordinator as she wears numerous hats within the Arts.
At this time, she may be working with Ferguson Films. Lesedi is into production and behind the scene acts. She also is an actress on the Ferguson Films flagship drama series,
The Queen
on South Africa's most loved television channel Mzansi Magic. The fans loved her performance and, they couldn't stop heaping praises on her.
Lesedi is quite passionate and outspoken about having the industry open to young talent as well. She is a true inspiration to upcoming actors.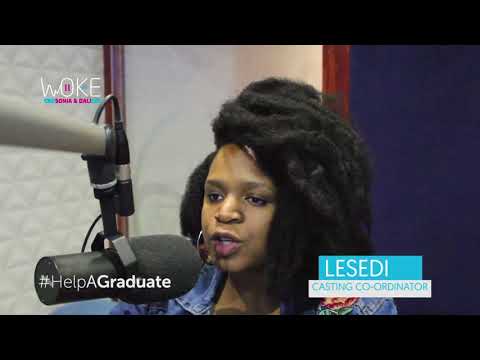 Lesedi Matsunyane Weight Loss
There's no lady that does not want to stay in shape and
Lesedi
is doing all she can to get that beautiful body. So where did she the inspiration to hit the gym from?
Lesedi says she got her inspiration from her mother's shared fitness journey on social media. Connie has been sharing her fitness journey on Instagram and her daughter Lesedi decided to join her. She also acknowledges that her mother played an important role and if it wasn't for her she may have given up.
Connie's eldest daughter
Lesedi
who is a member of her mom's fight club, took to her Instagram to show off her progress, and we have got to admit,
she is looking all kinds of fine!


Is there anything the Ferguson women can't do?
Lesedi is definitely making waves in this industry and she is not slowing down for anyone. With her hard work, she is determined to make a name for herself and not be overshadowed by her parents' fame.
Read more:
This Is What Connie Has Been Up To During The Lockdown

Main image credit: Instagram