In the latest episode of Mag G's Podcast And Chill, he had dancer and Amapiano vocalist Kamo Mphela over as his celebrity guest and tea was spilt.
Earlier on in the interview, Mac G revealed that he and Kamo go way back because his father used to work at YFM with Mac G.
Read More:
Black Coffee Responds To Prince Kaybee's Shade
The dancer revealed that she wants to make the most out of her fame because it doesn't last very long.
"The fame doesn't last that long so you have to make the most of it while you still have time. That's what people don't understand. It's not a lifetime thing unless you are legendary."
She adds.
"Cassper is still the biggest artist but he still has to convince people that he is the best. I don't want to go through that personally. There's only so much you can do in your own country. Fill Up was the biggest so what's next? It's easy to get to the top but it's hard to stay there."

To our surprise, The Jobe hitmaker didn't really look up to any South African celebrities while growing up. However, she revealed that she's a fan of Busiswa's performances.
Detailing her rise to fame, Kamo also told the story of how her biggest song, Jobe came about.
"Jr met Jobe and after a video of me promoting the song went viral on Twitter they wanted me on the track. The song was already done and I put my vocals on it." She explains. "I didn't even know that the Jobe song had splits."
Another shocking revelation we learnt from the interview was that to this day, Kamo Mphela hasn't made any cent from the song.
"People trying to get you to sign contracts so that they can hold you down. I went through a couple of songs where I didn't get any money from them. Jobe is one of those."

She also revealed that Jr wanted to sign her on a three-year deal which she turned down.
"Jr wanted to sign me for three years. There was a bit of drama when I didn't want to sign the contract. That's why I'm not even on the Jobe music video."

The rising star who's been spotted with Major League DJs a lot of the times revealed that she is actually not signed to them.
"I never signed to Major League. It's just an association signing. I'm signed to myself. I met Mojar League at Moja Cafe when they were performing. That was there the first time they saw me. The asked me to come into the studio and started doing gigs with them."

Mac G the got to the juicier stuff and asked Kamo about her relationship status and this is what she said that she isn't in any relationship at the moment and that she's a virgin.
Speaking about the type of guy she'd date, she revealed that she is into F...k boys.
"I don't have a specific type. I like dangerous guys."
Mphela also revealed that she failed a grade in high school. During the interview, she revealed that she failed grade 11.
"It was a hectic experience - I never experienced that type of pain in my life."
She said.
Check out the full interview below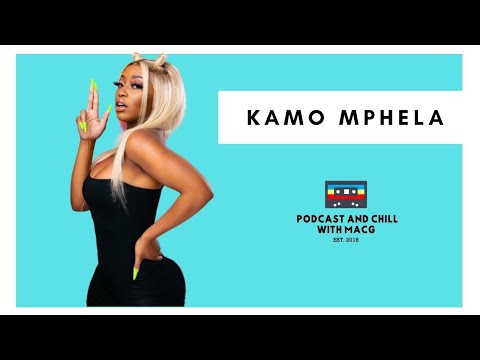 Read Next:
Noma Mngoma: Never Allow Obstacles To Weigh You Down
Main Picture Credit: Kamo Mphela Instagram