The second music video from
Cassper Nyovest's
number one selling album,
Any Minute Now
dropped at midnight on Friday, 30 October 2020 and it has already received rave reviews. With over 60K views in the first day and featuring on YouTube's trends list, the simplistic visual is racking up the hits as each hour passes.
The
Hlengiwe
music video is a clear extension of Cassper's first music video from the album,
Bongi'Nkosi
which also features legendary musician,
Zola 7.
The pair are seen in the same studio, wearing the same iconic white suits, however this time, the spotlight is on Zola and his powerful vocals. Interspersed with Cassper's silhouette here and there, the black and white graphics make sure that
Zola
takes centre stage as the star of the song.
Fans have praised the pair for the stunning visuals, as they believed that the song deserved to stand alone without any crazy scenes and effects. Some of the YouTube comments read, "When I first heard this song, I pictured angels in heaven and that is exactly what this is.", and, "Who else believes that Cassper knows how to play his cards right? I mean, I doesn't do too much and knows when to leave things as is. This is an example of his creative direction and I can't wait to see his next drop."


Cassper dropped the visuals for
Bongi'Nkosi
in early October 2020, which showed both artists appeared in gangster heaven. Wearing full white suits, they paired their looks with Nike Air Force 1's, adding some swag to the angelic looks. It is now clear that both music videos were shot on the same day, making the most of their limited time together.
In mid-September Cassper shared that he had begun shooting the visuals for the songs in Durban, however he had come under fire for taking his new-born son, Khotso to the location. Cass quickly painted the picture for everyone before receiving backlash and being labelled a 'bad father', by saying they have a house by the beach and his son is safely indoors.


His fans were more worried about the
Coronavirus pandemic
and leaving the child exposed to it, never mind the fact that he is only a few days old. "
Shooting #BongiNkosi
in Durban today with the legendary Zola 7. I got my son with me down here at the beach. I have sooo much to be grateful for. My album charting in 8 countries. People are loving it. I feel soo blessed," wrote Cassper. Telling his fans to calm down and not call the social workers on him, he added, "We have a house just by the beach. The kid is indoors. Don't start a lie."
Watch the Hlengiwe music video below.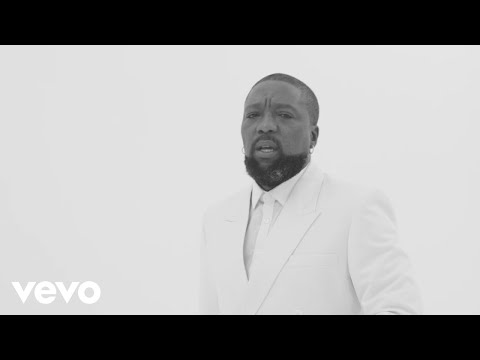 Picture credit: Bongi'Nkosi music video