Baboloki Tirelo Thebe born 18 March 1997 (23) is a Botswana track and field sprinter who specializes in the 400 metres. He was a silver medalist in the 200 meters at the 2014 Summer Youth Olympics and reached the semi-finals at the 2014 World Junior Championships in Athletics. He was Botswana's gem at the rise of his career, representing his home country.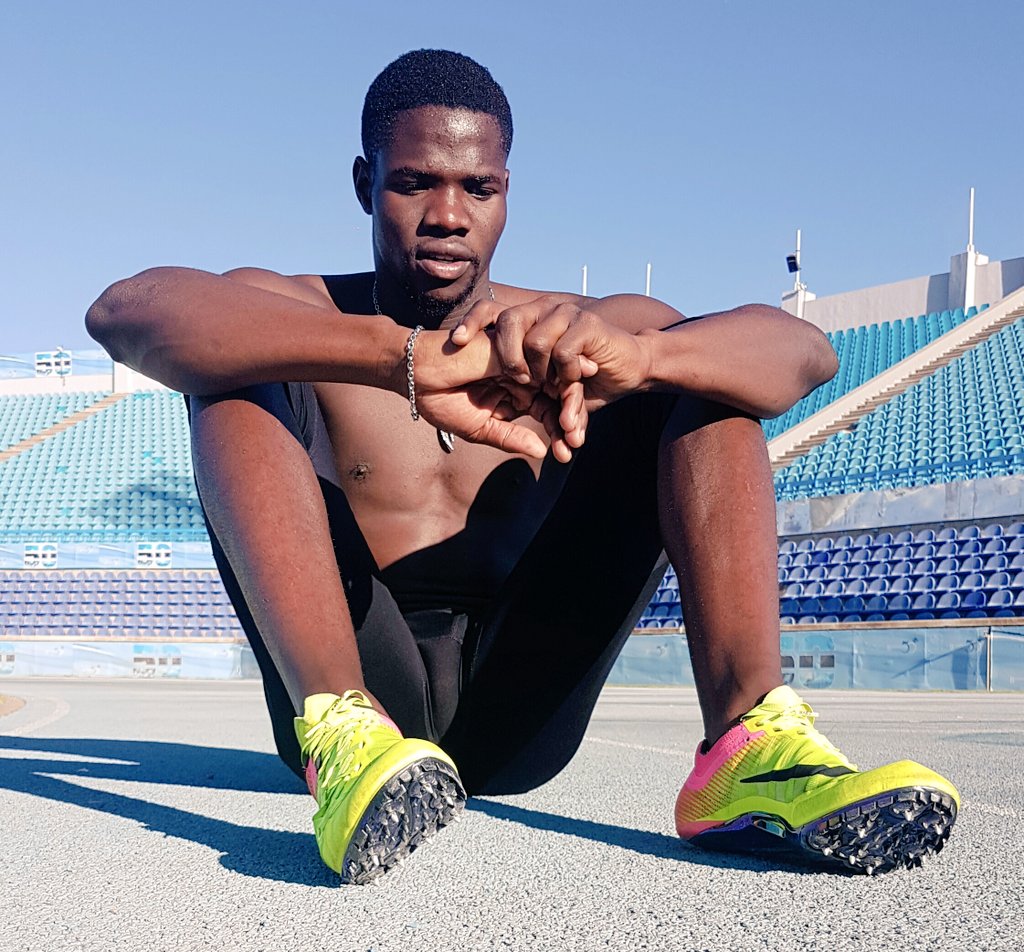 Baboloki Early Life
The emergence of Baboloki Thebe proves that with good development structures, Botswana can produce world class sprinters.

Athletics was not his favourite sport, his love and affection was with soccer during his primary school day, but his teachers at Nthwalang Junior Secondary School, saw a diamond in the rough, which could be polished for track and ultimately make an impact in athletics.

He was then thrown in the deep end to run both 100metres and 200 metres. Looks like his teachers were right because Thebe did not disappoint on the track.

In 2014 he managed to win three gold medals in the COSSASA games under the 100m, 200m and 200m medley relay respectively, as if that was not enough he won a trophy for breaking the COSSASA 100m record, he catapoltated his relay team set a COSSASA new record.




Baboloki Achievements
He made a breakthrough in the 400 m in May 2016 with a run of 44.22 seconds, placing him third on the global seasonal lists and moving him into the all-time top 30 for the event. He competed at the 2016 Summer Olympics. His personal best in 400 meters is 44.02, which he ran in July 2017.
Baboloki Thebe was also the 2019 Josef Odložil Memorial 400 metres champion. He ran a Season Best and Meeting Record of 45.09 in Prague, Czech Republic, on June 3.
Thebe charged in the last 100 metres and cruised to the finish line to cancel the event's previous record of 45.23.Thebe said in an interview after the race that he was happy that he managed to improve his time.
Despite clocking the World Championship qualifying time, Thebe said he was not too excited because he qualified at the 2018 African Championships Athletics by virtue of being a champion.
He has his focus on qualifying for Tokyo 2020, adding that he was mindful of the fact that it would be beneficial to reach his peak prior to the World Championships in September. Unfortunately, Thebe slightly missed the 2020 Tokyo Olympic Games qualifying standard with about 0.09 milliseconds.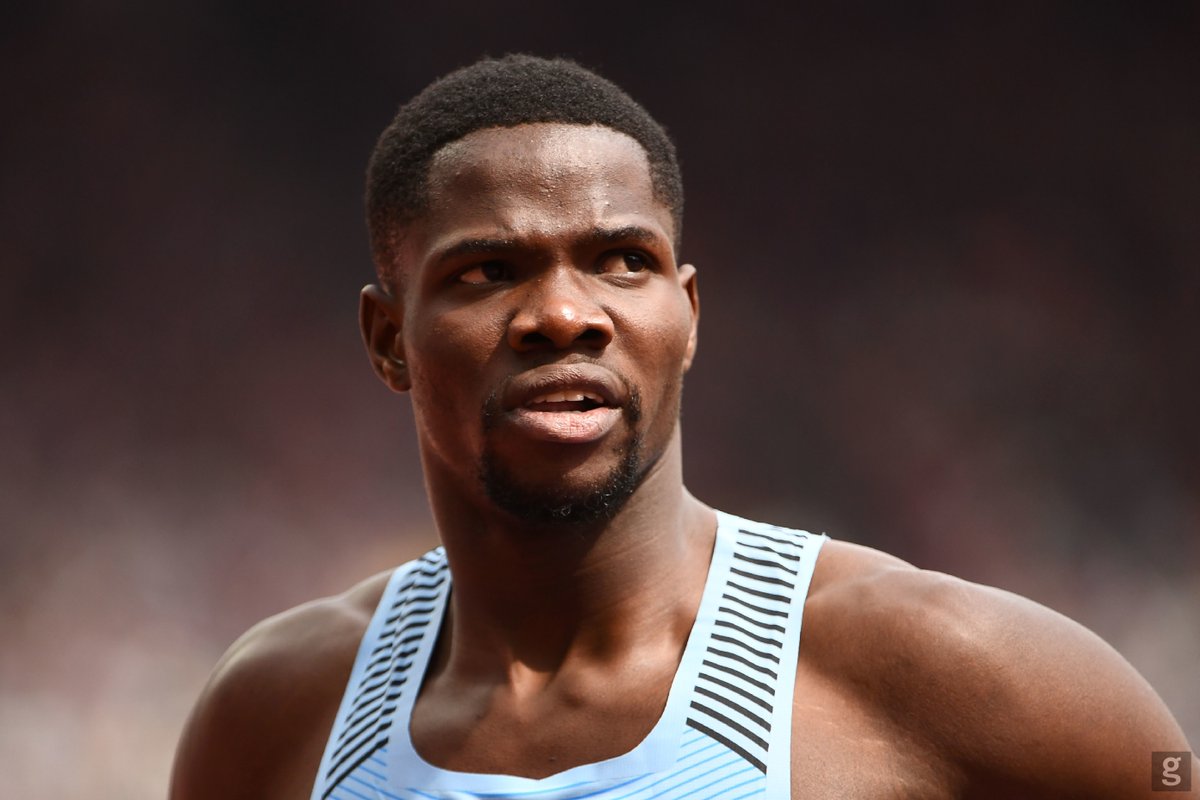 Baboloki Injury
Botswana's hopes to attain its first ever IAAF World Championships podium finish in the men's 4x400m have been washed away due to Baboloki Thebe getting an injury that he sustained at the African Games in 2018.
Many within the athletics circles thought Botswana would finish in the men's 4x400m at the 2019 World Championships, considering their impressive performances at the 2018 Commonwealth Games. That is after they won a gold medal in a time of 3:01.89 on which Thebe and fellow teammate, Isaac Makwala played an influential role. However, the local team had a tough go as they weren't able to continue forward without Thebe.
The team's coach Justice Dipeba told
Gazette Sport
in an interview that Thebe and Makwala's absence was going to affect the the team but was quick to advice that an athletics experience does not count but rather the athletes performances.
"And I think we will perform well with the current team that we have, remember that they won a gold at the African Games and I expect them to do even much better at the World champs," he noted. The local team finished first at the African Games with a time of 3:02.55 which also qualified them as the 15th out of 16 teams for the championships.
Dipeba went on to say that he is still not sure if they would use
Nijel Amos
in the relay as he is going to have a busy 800m schedule. "It is going to be a hectic one for him as the 800m can be really fast, so it will just depend on how he feels after his races," he noted.
Amos is the fastest local athlete in 400m this year with a time of 44.99 that he attained in Italy earlier that year.
Baboloki Back On The Tracks
Baboloki Thebe returned from Italy where he had received treatment after an injury that ruled him out of the Rio Olympic Games.
Thebe's unfortunate injury came when he was on top of his game before pulling out of the Olympic Games. He had only managed to compete in the 400m heats before crushing out despite qualifying for the next round.
Thebe confirmed that he had been under injury surveillance in Europe and was doing much better.
''It was not an easy journey for me at the Olympic Games; I had ambitions but they were cancelled due to injury but all is not lost. I went for treatment in Italy for two weeks and came back last week feeling much more comfortable and ready to continue from where I left," said Thebe.
Botswana Athletics Association (BAA) Vice President Glody Dube said the injury was a concern to the association. "It was worrisome to us looking at the talent this boy has, we are still awaiting a report from the Botswana National Olympics Committee on the developments of the treatment," said Dube.
He added that Thebe was among the best in the world and he needed a quick recovery to boost his confidence.
"Thebe is now a threat to the best in the world; he went for treatment in Italy and we believe if he recovers well in time, he will make a difference in the track world in the near future," Dube told Sunday Standard.
Thebe admitted that there is a lot of work to be done. Thebe continues to train hard and longs to represent a country that should now be laden with both sprinting and long distance runner talent- and to re-write history.
Read next:
RIP Joseph Shabalala, frontman of Ladysmith Black Mambazo
Main Image Credit:
botswanaunplugged.com