Currently working on their third album, Aregopoleng Gospel Boyz, has been nominated for best African gospel group and is pitted against three other groups from various countries.
Formed in 2012, the group has also made its name overseas as they had performed at the Stockholm Gospel Choir Festival with the likes of Gerald T Smith, Daniel Dee Jones from USA and St Ignatius choir from Zambia and at the African Gospel Music and Media Awards in London.
The group, according to member Kagiso Magano, undertook to provide an efficient and effective service to all, to wave the Botswana flag and chant the message of peace and love throughout the world.
Read Next:
DJ Fresh Fired!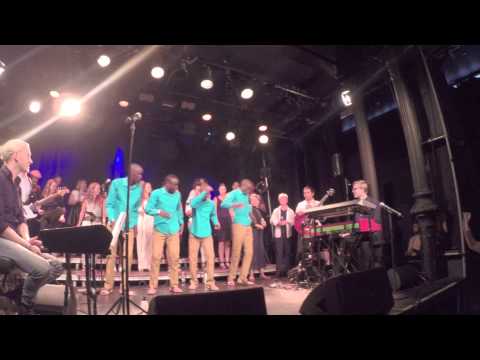 Locally, they were nominated for the Annual Gospel Awards and BOGMA and in 2013, they were BOMU's best traditional gospel award winners and President's Day Celebrations Awards second finalists.
The Independent National Gospel Music Awards, or better known as INGOMAs, was founded in 2013 by young people who are actively involved in the gospel music industry. The INGOMA serves as the face and voice for the upcoming and independent gospel/ Christian music community and is dedicated to exposing, promoting and celebrating their talent through recognition and awarding them.