We often think that actors do not live normal lives like us. This is because of all the glitz and glamour that they are exposed to in their careers and all they are money have. Well, we are deceiving ourselves because when the cameras turn off on set, they also go home to spend quality time with their children.
Raed More:
The Queen Celebrates Another Major Milestone
We take a look at The Queen actors and their kids.
1
Jessica Nkosi
and Nami.
The talented and gorgeous actress gave birth to her bundle of joy Nami in 2018 and she was over the moon. Taking to her Instagram account to show off her daughter and reveal her baby daddy TK Dlamini, she shared a picture of them holding their daughter with a caption that read, "And just like that we were 3... 👨‍👩‍👧 God has shown himself great and mighty and powerful to us and just full of GRACE. I'm in awe of this girl."
She described how much she loves her baby, "Please meet 🎀Namisa "Nami" Dlamini 🎀 I love this girl with a love I can't even begin to describe 😍😍😍... I'm so blessed, I'm so in love. It's been a month of pure bliss. This little star has stolen my heart. Twinkle Star is here guys💃🏼💃🏼💃🏼 and I'm a MOM... I have a daughter OMG!!! #TwinkleStarIsHere," she wrote.
2. Ntando Duma and Sbahle.
Known for instilling good values in her daughter, Ntando gave birth to her daughter Sbahle Mzizi in 2017. Sbahle has become everyone's favorite on social media.
In a tweet recently Ntando revealed that she got gifted with cash from a stranger who
admired her superb parenting skills
. The stranger gave her 1000 to spoil her baby.
3 Connie Ferguson and her daughters.
The media mogul and TV actor, is married to Shona Ferguson have two beautiful daughters
Lesedi
and Alicia. Lesedi is from Connie's previous marriage. The Ferguson Ladies as they are affectionately known to many have stolen the hearts of many people with their social media content, body goals, and talents
Connie's daughter Alicia recently made them proud when she passed her matric with flying colors and the family was beaming with pride on social media.


4. SK Khoza and her daughters

The actor has two beautiful daughters and one boy.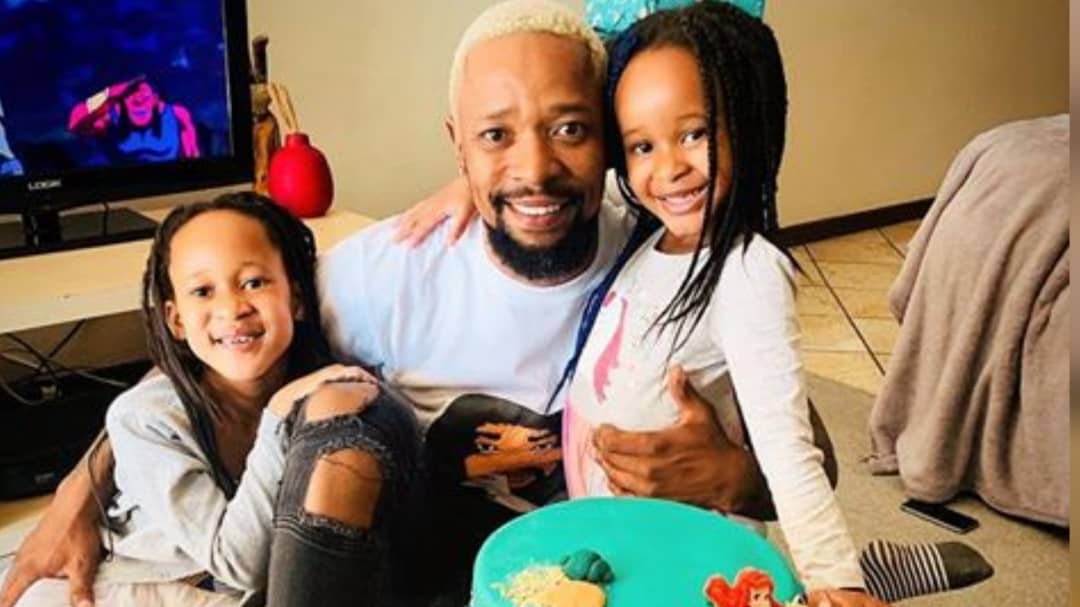 5 Themba Ndaba.

The actor has two children with actress Sophie Ndaba.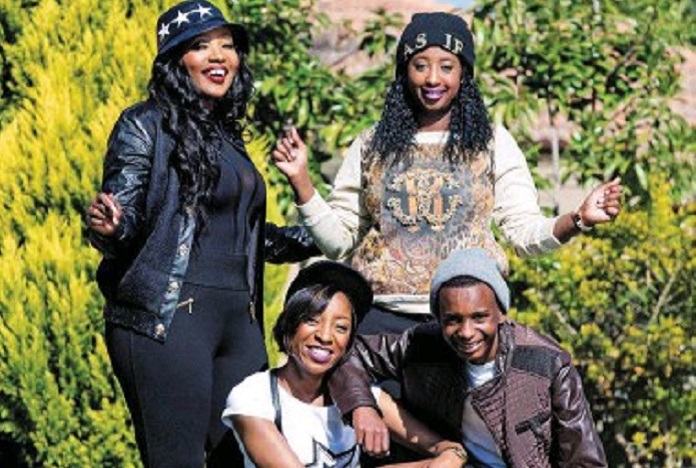 ImageCred: Instagram