Botswana-born media personality,
Samantha Mogwe
has a very special and intimate listening session coming up for her music lovers.
Read More:
Samantha Mongwe Shares The Secret To Her Flawless Baby Bump

The mother of one took to Instagram to invite people who love her music and support her to join her as she hosts a live music session. She said,
"I am excited to invite you to join me, for an exclusive and intimate, online live music session on August 13th at 7PM.

"The show will feature original music from my upcoming EP as well as some of my classics. Buy your ticket early so we can add you to the private Facebook group where you will get access to special behind the scenes content, before and after the show.

"Contact +267 75 763 514 or +267 76 295 336 in order to secure tickets and discuss what payment method suits you. PS, we don't do bitcoin
😅"
A day ago, Samantha released a performance of her hit song, Beautiful and people are absolutely loving it.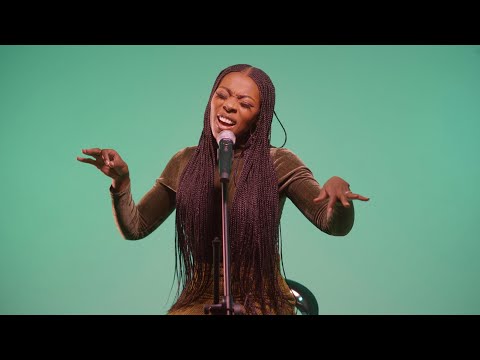 Samantha also participated in a question and answer game on YouTube where she answered all the questions people have about her music and life. As expected, someone said they are still waiting to see that husband of hers she never posts. Samantha laughed it off and said that is a compliment. Cute huh.
We guess we will never see him, at least not anytime soon judging form that reaction.
Samie then went deep when asked about what her song
Transition
was inspired by. She said, "
When I wrote that song it was a very very difficult time in my life. A lot of people think it's about heartbreak, in terms of relationship yamjolo. It is not about go jola. It is actually about heartbreak from losing a loved one to death…it was a song that I needed to write to heal. We had just lost a very close uncle in our family and I think the beauty of being a creative and a writer is that when you are having issues, you channel it into your art and that's just what i did.

"I think a lot of people could relate to it, not just from a point of view from death but also having lost somebody in a relationship…"


Sammie said when it comes to composing songs, it depends on how the instrument that was sent to you makes you feel. "When it comes to writing music, when you listen to songs, songs that are written in a key with minor scales are usually very emotive and sad and so what often happens is that when people write their music you will realise that a lot of the sad songs come in minor keys. Major keys are usually happier songs. So I listen to where the instrument is taking me.


"Sometimes the lyrics come before the music. I literally can come up with a melody and I am like 'oh my goodness, I need to record this before it goes' and I will record a record a voice note and piece together lyrics I had written from a while ago"
Sammie also told us that she simply exercised to get that snatched body of hers after having her babies. She did however admit that exercising from home was hard for her with Covid taking over the world but she has been doing really well. She also has people that keep her accountable when she defaults on her exercises.
Watch the rest of the video below: