It is quite sad when a young woman passes away at such a young age, especially when they looked forward to such a bright future ahead. One minute they are full of life and flourishing, the next they are no more and leave a deep pain in the hearts of their loved ones. The passing of YouTuber,
Zibo Bantsi
, really shocked everyone throughout Botswana, as many who followed her pregnancy journey never anticipated that it would end like this. Her pregnancy was beautiful and we loved how she and award-winning Botswana Hip Hop artist,
Frost Legato
shared it with us.
Read more:
Zibo Bantsi Honoured By Friends And Family At Memorial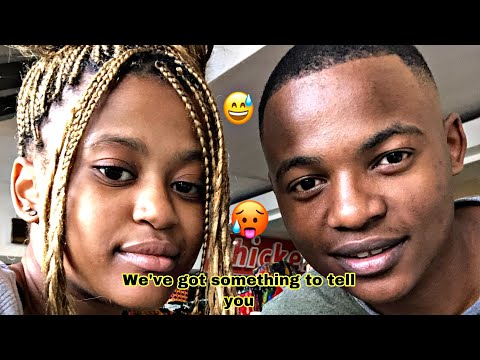 1) The Pregnancy Announcement, April 2020


The couple first shared the good news with their fans and followers in a
Youtube video
posted on their channel Frost & Zibo. In the adorable video titled
One + One = Three
, shows the sonogram of the couple's bundles and even shows the pregnancy test that revealed the life-changing news. Zibo and Frost then share their feelings about the big news, their expectations on the gender, how their first doctor's appointment went and they also shared that they are 7 weeks pregnant and the baby's expected arrival is in October.
2) The Gender Reveal, June 2020


Zibo and Frost decided to share the gender of their baby
. In the Instagram video, they share a clip of themselves with balloons and jumping with excitement. While on their YouTube channel, there is ultrasound as the parents to be are told that it's a girl. Zibo is heard shouting in disbelief.
"Are you serious? A girl? Wait, what? Oh my God, No ways!"

Frost Legato proclaims his happiness because he got what he wanted even though Zibo wanted a boy but is happy regardless. Ever the romantic, Frost wants his baby to look like his wife.


"I hope she comes out looking like you,"
3) Drive-By Baby Shower, September 2020


Zibo has been glowing and having fun during her pregnancy and the mommy to be has shared images of her
drive-by shower
, which was decorated with pink, grey and white balloons. The mommy to be was dressed in a peach dress that showed off her beautiful baby bump. Friends of the couple came to drop off presents for the couple and celebrate the "little lady's" expected arrival.
4) Maternity Shoot, September 2020


For the shoot, Zibo wore a pink ensemble and was joined by her baby daddy, Frost Legato
who has been by her side throughout the whole journey.
Right until her
untimely passing last week, Zibo Bantsi
lived life to the fullest and made sure to share her beautiful journey with everyone, we can find solace in the fact that her baby girl saw her mother before she died.
Rest peacefully Zibo, you will always be missed.
Main Image Credit: YouTube