Sarona Motlhagodi, aka
Sasa Klaas
, was a talented rapper, television personality and dancer who was known for her rapping style that earned her the title Queen of Rap.
In March 2021, Sasa Klaas passed on in a gruesome plane crash leaving her loved ones heartbroken.
This article looks at who Sasa Klaas' boyfriend was, and how he has been coping with the death of his former girlfriend. We will also take a brief look at the details surrounding Sasa Klaas' death.
Who was Sasa Klaas boyfriend?

Until her untimely death, Sasa Klaas was in a relationship with fellow musician Bakang Baxon Moitoi, who is professionally known as Baxon.
It is unclear when the pair of lovebirds started dating although according to sources, the pair were first seen together in 2020.
Baxon was more than just Sasa Klaas' boyfriend, he was also her work partner. The pair worked on several songs together including the hit song The Best Things and Mosoroto.
During the course of their short-lived relationship, Sasa Klaas and Baxon lived and loved truly and were considered among the best power couples in Botswana and although the pair were rumoured to have broken up several times by tabloids, they both never confirmed that they ever broke up.
Sasa Klaas' boyfriend pays tribute to her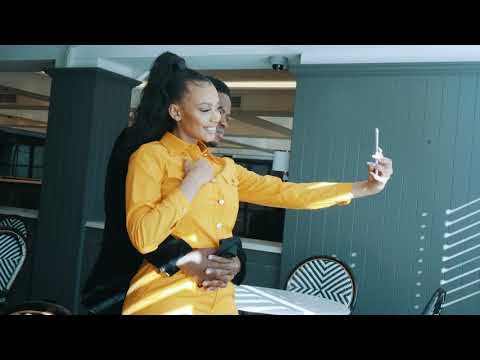 Following Sasa Klaas' tragic death which was surrounded by controversy, there were many speculations accusing her of having an affair with another man.
Her boyfriend who was heartbroken by the death of his beloved chose to ignore the naysayers and asked people to let Sasa Klaas rest in peace.
A few weeks after Sasa Klaas' death Baxon paid tribute to her in a beautiful song called Se Ileng which he released on 29th March 2021.
In the song Baxon talked about how he struggled to fall asleep at night because all the precious moments he had spent with Sasa kept haunting him. He also narrated how heartbroken he was and how had he known that the last time he had seen Sasa Klaas would be the last time, he would have kissed her strong.
The video of the song featured Sasa Klaas' best friend-
Nature Inger
and featured several moments that Baxon and the late Sasa Klaas spent together.
Sasa Klaas plane crash and death
On the 5th of March 2021, Sasa Klaas boyfriend, her family and her fans were served with the tragic news that the beautiful and talented musician had passed on in a plane crash.
According to reports, Sasa Klaas and the helicopter's pilot who was identified as Leonard Matenje took off from Matsieng Airstrip late in the afternoon of the fateful day. The pair were headed to Xumabee Game Ranch, but unfortunately, fate had other plans for them.
According to a report issued by the Director of Investigation of Accidents at the Ministry of Transport and Communication, the helicopter that Sasa Klaas was flying in fell after a few minutes in air. After hitting the ground, the plane continued moving before hitting some shrubs and capsizing.
Sasa Klaas was badly wounded in the crash and after Leonard Matenje removed her from the plane's chassis, he went to neighbouring farms to get help. She was rushed to Sojwe clinic but unfortunately, she didn't make it alive.
On 12th March 2021, Sasa Klaas was laid to rest at the Phomolong Cemetery while the family waited for a
comprehensive investigation
into her accident.