Boity Thulo
, was thrust into the entertainment industry as a tv presenter in 2011. Since then she has dabbled in almost everything from fashion, a perfume range, a weight-loss label to her budding rap career.
Clearly she is hard at work securing all the bags and like a true badass she is playing just as hard as she is working. The media personality recently took to social media to unveil her latest million rand purchase, a beast of a car, a Range Rover sport V8 to be exact.
Here is part of her caption:
My incredible baby is finally here! Welcome home, Esther. 💃🏾💃🏾💃🏾🍾🍾🍾🚨🚨🚨💫💫💫🔥🔥🔥😁😁😁🎉🎉🎉
#OwnYourThrone👑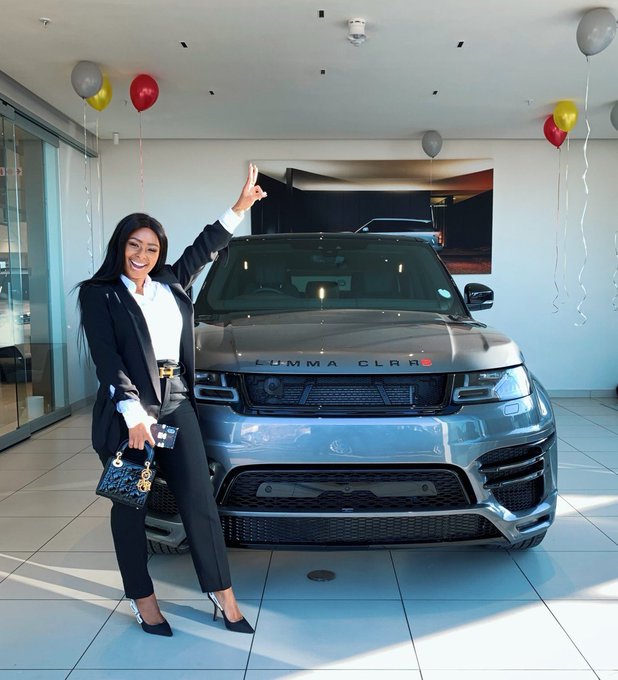 She is certainly not letting up the pressure because just the price of this car alone is giving us chest pains.

Main Image Credit;Instagram/Boity