We wonder how the experience was for Pearl. Since she has been in some of the greatest movies and shows on Netflix, could Podcast and Chill be much different? We took a peek (or rather, lent an ear) to the podcast, hosted by Mac G.
Discussions on depression, colorism, the casting couch, and more. The podcast has had many big stars on it, some of whom include Cassper Nyovest, Nasty C,
Kamo Mphela
, and now Pearl.
She appears on episode 211 of the show. She speaks on a range of interesting topics, such as her hit Netflix series Queen Sono. She also opens up on depression, colorism, relationships and the USA. The podcast has a video up on Youtube as well, where we are treated to Pearl's beautiful house as the backdrop.
She starts by sharing incidents from her childhood and how she got started in show business. We learn of the many hardships Pearl had to go through, such as the passing of her dear parents and her struggles growing up. We also learn about her brief stint in a Church project.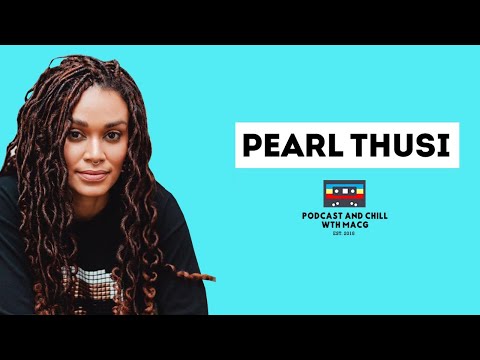 She discusses topics such as the cough casting, working on the sets of Queen Sono, and colorism in society. Pearl shares what drives her. Pearl then goes on to share how her family strived to educate her and her sisters. She feels that she is driven by a desire to make her parents proud, and to protect her
children.
A noteworthy sentiment the beautiful actress shared was that another of her drive is to leave a legacy where African entertainment negotiates at the same and equal level when they meet at the table with the American industry.
Pearl is a talented actress and has always been quite outspoken. She has condemned the killings of foreign nationals in SA. She's also been quite vocal about women's rights and urges South African men to take steps to curb
gender-based violence
. Due to her outspoken nature, she is often on the receiving end of criticism from fans on her Twitter. But we think that this podcast really shows the softer and more intellectual
side of the actress.
We think that her fans (and her detractors) would learn, and like,
about a whole new side to her on this podcast.
Image Cred: Instagram