As far as role models go for young women in Botswana, Kaone Kario is right up there. After winning the Nokia Face of Africa competition, Kaone flew to New York, signed to one of the biggest management companies in the world and has managed to build a brand beyond the competition over time. More often than not competition winners have a short stint of publicity and work before subsequently disappearing into oblivion or changing career paths. With Kaone, she took to the modelling world like a fish to water and has been swimming upstream ever since.


"Batho ba tlaa reng is crippling. It doesn't even let you try. Batho ba tlaa reng doesn't let you take the first step"
She's done campaigns with some of the biggest brands in the world, at the forefront of most people's minds being Nivea, because we see her on billboards all the time, and who can forget her acting on Ayeye? Kaone seems to be on a mission to learn, and push boundaries all the time, in a bid to grow. Currently she's back in Botswana, as the founder of the Kaone Kario Run and perhaps to ground herself and check in with home base as well.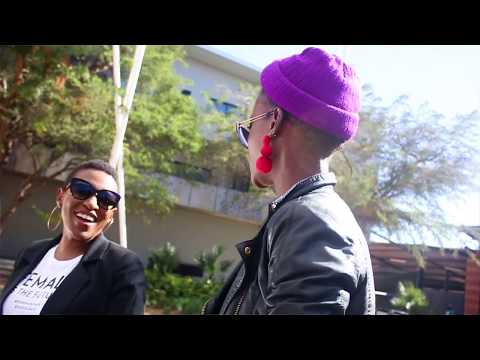 She recently sat down with Media Maven Tshepo Ntshole to talk about life and it's lessons. It's an insightful look into what she's learned about herself, as a world traveller and a Black woman, and we'd highly encourage you to take some time out and listen. Think. But above all else, enjoy and learn.
"You are enough" - Kaone Kario