Today is for the lovers but high key...its for the ladies. The
Gotta Get Mine
rapper,
Zeus
linked up with Liberian singer 2Kee to give us something to swoon too.
For those who don't know, 2Kee is a big deal. He started singing at the age of three and has since then, made music (in the spirit of Valentines day) his wifey. He is a singer and songwriter from Liberia who has so much versatility and love for music, that he dedicates his talent to performing R&B, Soul, Pop, Afro-beats, Reggae, Gospel and the list goes on, and on. You can't put 2Kee in a box - he has the range and he does it all really well.
He has performed all over the world and now he's about to take over Botswana by collaborating with our finest heavyweights in the rap game,
Zeus
.
The two have come together on a track called,
Special Woman
which was released when the clock struck twelve, just in time for Valentine's Day.
Zeus
jumps on the Afro-beat with finesse (as always) and spits romantic bar after romantic bar..and we all know the muse to Zeus' magic was
his wife Zandile Rammekwa.
If we were her, we'd ask for royalties and credit as a ghost writer but that's just us.
Special Woman
was recorded in Philadelphia last year and the single also features a video shot in PA by Prince Whyzee of Ducor Media based in the USA.
Here's a sneak peek at what we can expect to see with the visuals to the track: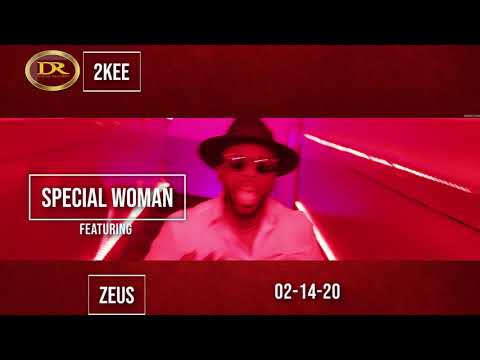 2Kee and Zeus were the love doctors that we didn't know we needed and for that, we are so grateful. Besides, the track is great. You'll definitely have this one on repeat today and on your anniversary.
Be careful when you're jamming to it with your bae tonight, though- there are lots of November birthdays as is.
Read next:
#WorldRadioDay
Main Image Credit:
supplied