On the latest episode of Rea Online, she had a chat with Sesame Mosweu about the life lessons she's learned over the course of her 20s. Sesame became a household name on Yarona FM while pursuing her law degree at UB and since leaving radio has generally maintained a low profile. Nowadays her days seem to revolve around work, running her own boutique, gym and generally living her best life and
interviews
are few and far between for her, but when she comes through, she comes through with
gems
.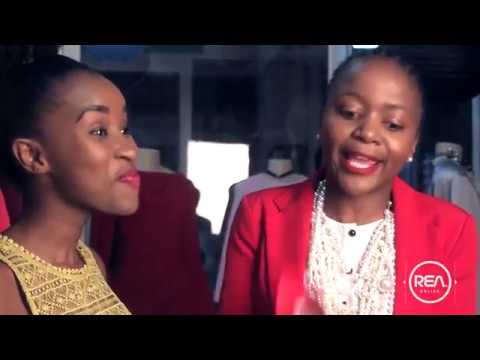 On how she ended up on radio while still in Varsity, Sesame says her love for money and the ease it provides it's owner led her to pursue money beyond her UB allowance.
I love money. It gives you independence and choices and so I needed money above my allowance. I was working at Red Bull as well around that time but I heard about auditions being held at Yarona FM and I took a combi there.

She says she didn't do quite well that time, but she continued to keep in touch with Owen Rampha, who was station manager at the time, and basically stalked him til he gave her a chance.



"I only got my first show about a year later."

Ever the dreamer, and one to chase after those dreams, Sesame shared how she feels it's absolutely possible to "have it all" in life - If your standards are low, that is.


"It's possible to have it all at the same time if your standards and goals are really low but if you have big dreams it's difficult to have them at the same time. You have to work at becoming the kind of person who can get it, really, throw yourself into it. Nothing worthwhile comes easy."


On the notion of people worrying too much about what other people think she shared that while it's normal, one should remember that doing so means that you essentially give whoever you're worried about two lives, and forfeit your own.


"Rest assured everyone has something they wouldn't want known. And everyone has failures. It's understandable to want to project yourself a certain way and put your best foot forward but that's not how life works. You have to fail. I've failed more times than I've succeeded and honestly I'd rather try and fail than not try at all...I don't want to die with dreams, I want to die with stories"

Watch the whole conversation up on Rea Online.