A clip of
Makhadzi
being attacked has gone viral. The star got attacked during a performance and it apparently happened over the weekend. The 13 second clip sees
Makhdazi performing
on stage and as she turns and faces away from the crowd, an empty beer bottle flies and hits the back of her head.
A confused
Makhadzi
tried to make sense of the situation, but quickly left the stage and said bye to her fans.
Read more:
Makhadzi Cancelled?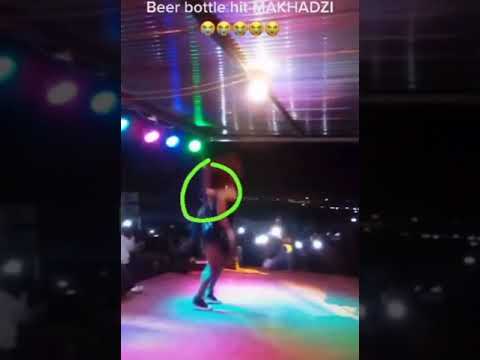 Makhadzi recently signed up for Cassper's #celebrityboxing, saying she has been eyeing a particular female.
"So is this boxing Boxing glove for males only or what? .. I have this 1 girl I need her on boxing ring before I can drop new songs. Good morning,"
she tweeted.
"Do you see me? Are you seeing a man? So stop saying I must fight with man Man the only man I can challenge is @monada and Jerusalema .#CelebrityBoxing"


Read the
full story here.

Image credit: Instagram