DJ Fresh
is still getting some heat over his alleged rape scandal with a woman by the name of Nampree. An "innocent" birthday wish to a South African political party Economic Freedom Fighters (EFF), got turned into something where Fresh gets slammed and dragged.
Read more:
DJ Fresh Responds To Latest Rape Allegations
DJ Fresh and Euphonik got accused for drugging and raping
the woman in 2011 and as a result of these accusations they lost their jobs at 947.
The EFF reposted Fresh's birthday wish but they angered their followers by apparently supporting an alleged rapist.
Fresh denied committing the crime and he also denied knowing the woman who goes by Ms Madikizela. In a series of not deleted tweets he said,
"This is all so weird having to explain myself about a person I don't even know!!!"
"Aunt of hers called me 3 weeks ago stating EXACTLY THIS!!!She wouldn't speak on the record coz "family."


The National Prosecuting Authority (NPA) dropped the case in February due to insufficient evidence. Still, this does not exactly prove that the DJs did not commit the crime therefore they want them cancelled.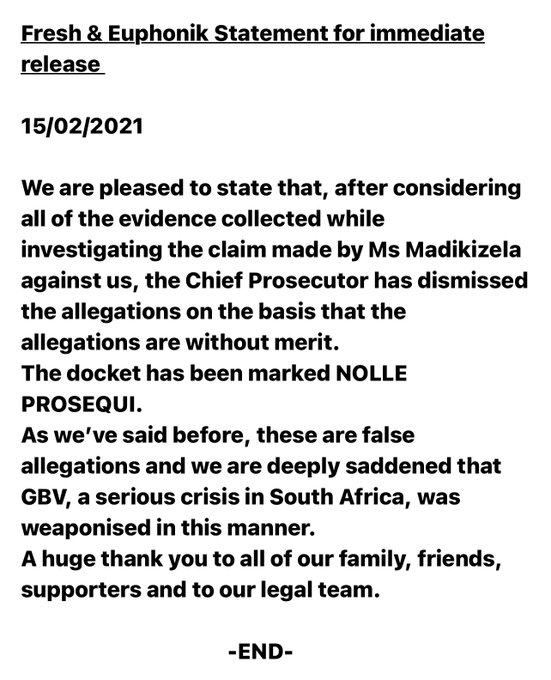 Read the
full article here.
Picture credit: Twitter