This past weekend in Cape Town, the charity event
Match In Africa,
where tennis legends Roger Federer and Rafael Nadal went head to head bringing in a slew of celebrities to support towards charity.
Among the likes of comedian
Trevor Noah
and Microsoft billionaire Bill Gates who played a friendly game of doubles with the tennis legends - Boity and Maps Maponyane were in the crowd as spectators.
Yes, Boity and Maps have been quiet the package deal lately and they've been spotted more than once together, several times this year...and it's only February.
Earlier this month, Boity hinted at having the courage to date again (in this economical climate, wow!) and at the premier party of
Boity's reality television show
,
Own Your Throne
on BET Africa, Maps was there.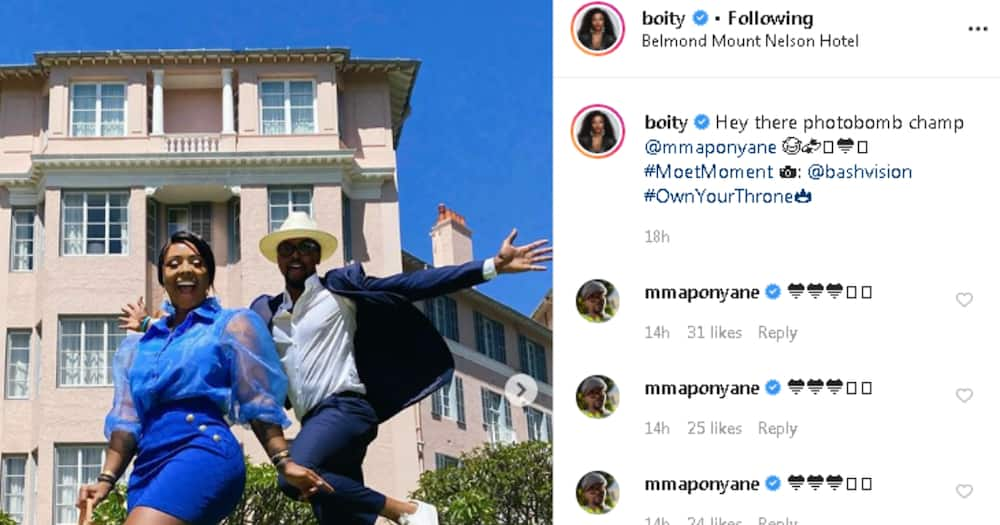 The two have denied and denied the dating rumors saying they are just good friends but the number of couple spotted at parties and venues multiplied by the number of times they have taken selfies together in Cape Town this weekend - does not equal "not dating'. Well, at least not according to the fans and their math.

See how social media just wants the couple to the tea and let the fans know officially, that they are together. Urgh, we can't deal with the suspense and the mind games.



We think they make a cute couple but maybe they are just friends but it would be a shame if that's all this is because...ya'll cute together or whatevever!
Read more:
Boity Hints At An Exciting Love Life
Main Image Credit:
ireportsouthafrica.co.za