It's been two weeks since Nota sat down for an interview with Mac G on Podcast And Chill but we're still feeling the impact thereof.
Read More:
"The Hawks Must Come To The Intertainment Industry"
Here's a quick recap... Nota, Kwesta's former manager, went on in the Interview about how
Nasty C
,
Shane Eagle
and
A Reece
are not authentic South African artists. Nota also took credit for
Kwesta'
s success and said that it's time for
Cassper
to slow down and focus on grooming the next talent. Another thing that shocked many viewers was his bold statement about
AKA
out rapping K.O on the hit record. He broke down AKA's verse bar by bar to support and show how the Supermega's verse had way better content compared to Mr Cashtime's one.
Clearly, this statement didn't sit well with many fans, including K.O protege Zingah, formerly Smashis, who took to the Twitter streets to share his views. Zingah said that everybody knows that K.O had the better verse, even AKA himself.
"We ALL know KO killed AKA on Run Jozi. Killing someone on a song isn't always about out rapping them. It's about the more impactful performance. So as true as everything Nota said was, he still was wrong. Kiernan himself knows this as truth."
Twitter has been divided since the rapper sent out that Tweet earlier in the morning. There are a lot of people who agree with Zingah while there are many people who agree with Nota's earlier statement.
Personally, we think that K.O has the better verse in terms of delivery, cadence and execution. However, after Nota's careful breakdown, AKA's verse outweighed K.O's one in terms of content. If you need help deciding which verse does the most for you check out the lyrics before courtesy of Lyrics Lol.
[Verse 1: AKA]
Started from bottom, was rolling around in that Toyota bakkie
The summer is ours, I'm hungry for power, Gaddafi Gaddafi
You turn on the tube and all that you see is Versace Versace
You go to my school, they can't tell you sh*t about Chris Hani Chris Hani
This ain't the land of the free, no propaganda machine
Handle my flag on the screen, then light a candle for 'Dibs
Then light a candle for 'Dibs, okay
Smoking the jets, smoke, smoking the jets
Smoking them like cigarettes
Taking it straight to the head
Drinking Select
This is the sweetest revenge


[Verse 2: K.O]
My flow is so harzadous
Mfanakithi, can't nobody handle this
I annihilated all my competition so there's no further challenges
Look, going against the authority ntwana is totally blasphemous
In a city where having no morality is totally fabulous
What's going on with these amateurs over the internet posting some messages
Next thing you know your career is over, ntwana, over some characters
It's the juxtaposition of choosing stupidity over intelligence
Ntombazana ushishiliza ngendunu phansi and you're hoping for happiness
Emhlabeni mel'uz'bheke, it's crucial
Ubothemb'itshe than uthembe umuntu
They laugh in your face while they planning to shoot you
Bafuna njukuculel'amagugu
Ng'zobamba ngo-left, ngik'bambe ngo-right, mina kleva I'll hurt you
We outchea living that Eskom life, yeah we in that power circle
See all I ever wanted was a peace of mind to speak my mind the streets are mine
Yeah I ain't even reached my prime, ng'sazokwenza dizzy blind
Ngisazokwenza busy blind
Aw mina ngiy'ntsimb'edl'ezinye, redefined
Just read between the lines and when the sparks fly hope you can see the grind
See the grind, yeah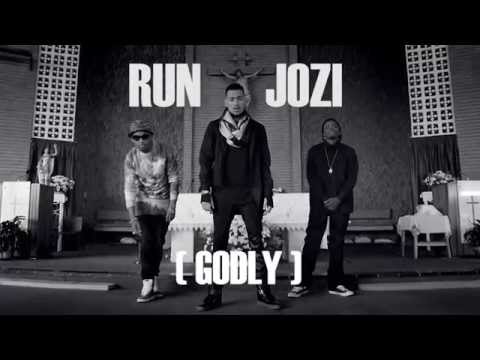 Main Picture Credit: Zingah Instagram Account

Read Next:
Cassper Nyovest Tests Positive For COVID 19