We love seeing maternity shoots of Botswana celebs and how they prepare for the arrival of their bundle of joy, these celebs make pregnancy look good.
Their maternity dresses are always elegant and stylish. Not to mention that baby bump, oh, they make us swoon. Below we've compiled a list of celebrity maternity shoots and reveals that took the internet by storm.

1. Marang Molisiwa
Marang's pregnancy announcement was very iconic. She was open about her journey and did not hold back on showing off her baby bump.
Marang
and her partner, Dipsy revealed that they were expecting their firstborn together through social media with a gorgeous photo shoot. Marang posted a photo of herself sitting down and holding her baby bump while wearing a white dress. She shared another stunning picture of her maternity shoot, where Dipsy is seen holding her baby bump.
We used to enjoy Marang's pregnancy looks. With her changing body, she was able to maintain her enviable sense of style.
The couple welcomed their bundle of joy last year and they
are now married.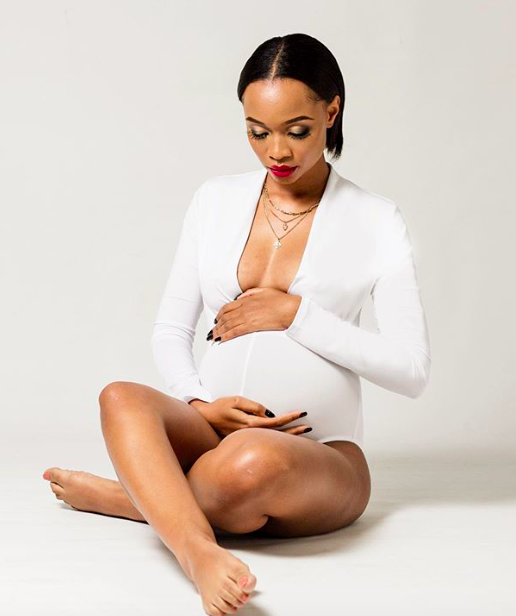 2. Charity Baaitse.
The entrepreneur and fashion mogul, is one of Botswana's most stylish women. She proved that she is a fashionista of note during her pregnancy, serving us with hot looks.
3. Berry Heart.
The poet showed off her fabulous maternity shoot in style. She shared a picture of her in a bathtub holding her baby bump. She announced her pregnancy in 2020, and a few months later her baby was born.
She penned a sweet post expressing her excitement on the
arrival of her bundle of joy.
"Yesterday was one of those days I slept on the wrong side of the bed and woke up the same, went to the kitchen to make my warm lemon water when I returned to the bedroom, my son was up, screaming and laughing. The whole negative emotions I woke up with were immediately transformed into happiness. How possible can such a small handsome thing have the power to change my life positively like that? I thank God for you
@amarisokesi
for always warming me up with smiles and screams every morning even when I feel like my life is falling apart."
After a few months later it is unbelievable that her baby is 1 year old. Amari recently celebrated his birthday, and Berry described motherhood as a beautiful experience.
"Choosing my son
@babyamaribw
as he turns 1 year on the 14th of June. Motherhood is such a beautiful thing,"
he said.
4. Zibo Bantsi.
Zibo went all out for her pregnancy reveal. For the shoot, Zibo wore a pink ensemble and was joined by her baby daddy, hip hop artist
Frost Legato
who was always by her side throughout the whole journey.
In one of her pictures,
Zibo
captioned it "do we qualify as cool parents and her fans definitely think they do.
5.Kagiso Sento
Known for being stylish, Kagiso embraced her pregnancy and her dresses were always winning our hearts.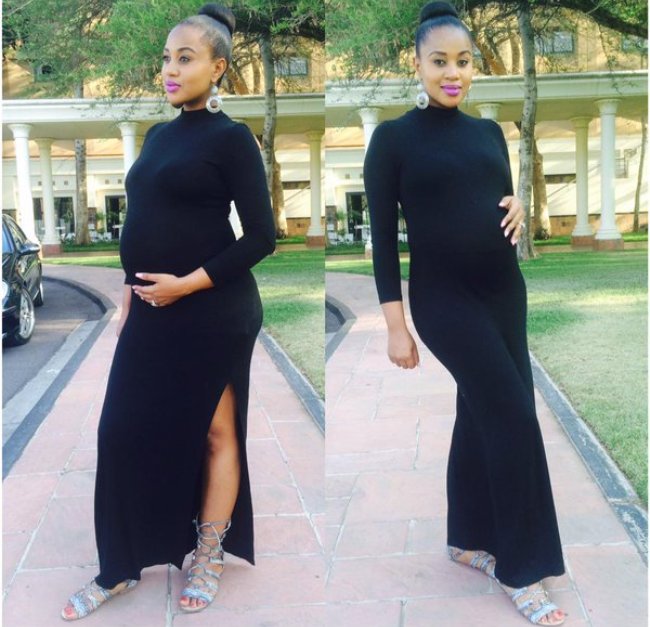 Image Cred: Twitter