Being in the
entertainment industry
as a father can be quite time-consuming as you constantly have to juggle work and family, but like they say family comes first. The love that some of our favorite celebrity father showcases to their offspring, is unmatched and it constantly melts our hearts.
Raed More:
This Is Why We Love Vee Mampeezy
These male celebs have taken the fatherhood journey by storm and it is a beautiful sight to see. To shower their children with love they often pull out all the stops to spend quality time with them and spoil them with the most precious gifts.
These precious moments proves just how these gents respect their children and love them, ahh this brings so much joy to our hearts and we are impressed with how they are handling the responsibilities of being dads', by raising their children with love and so much respect.
To shine the spotlight on them, we rounded up a list of some of our favorite and coolest celebrity dads we draw inspiration from.
1.
Vee Mampeezy
The multi-award-winning musician who is married to entrepreneur and fashionista
Kagiso Sento,
is a father to two beautiful children named Elijah and Armani Amen Omatla.
With his busy schedule, Vee always makes sure that he is there for his children and it is a beautiful sight to see. He often appreciates his family on social media by letting the world know that he is a proud father.
2.
Shona Ferguson.
The media mogul and TV actor, is married to Connie Ferguson and they are blessed with two beautiful daughters
Lesedi
and Alicia. Although Lesedi is from Connie's previous marriage, one would not notice as Shona treats her like her own and we love it!
The Fergusons are one of Mzansi's wealthiest families in entertainment the industry and they have stolen the hearts of many people with their opulent lifestyle and how they respect each other. Shona's daughter recently made them proud when she passed her matric and the family was beaming with pride on social media.
4. William Last KRM
The comedian and rapper, is blessed with a beautiful daughter
Amara William
. William recently released a song titled
How It Feels featuring Dato Seiko
and he dedicated a special message to his daughter which melted everyone's heart.
The message reads,
"I want you to always remember that in life the sacrifices we make what we give but don't receive is smile, the joy we bring to people but we don't get is really people we are people of progress and you should your best in everything I spent my life looking like a fool. They didn't know what I was going through, thinking my life was simple, easy, and rational. Dropping my ego wasn't the hardest part if the day ever came I would give you my heart. Push through it all Ammara, you were born a champion, I pray I leave you to reach 40 your dad Bofelo."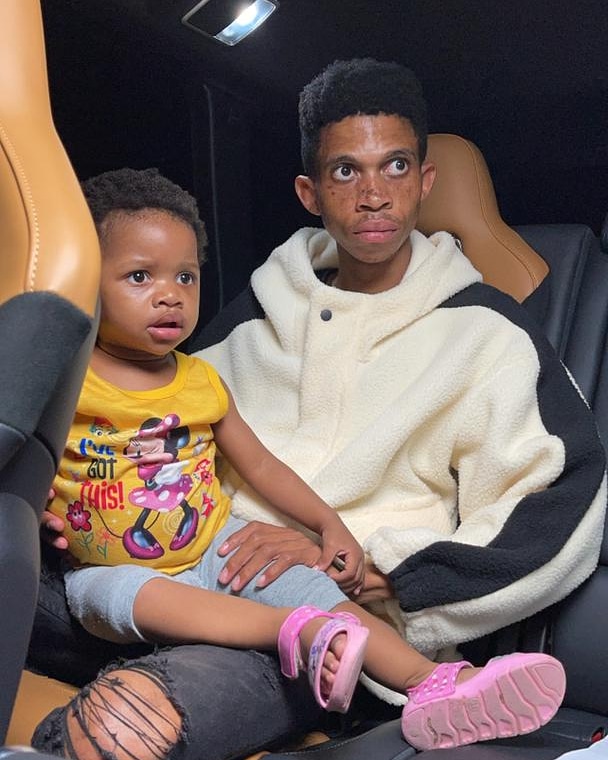 4 Dipsy.
Dipsy who recently got married to
Marang Molosiwa
, has a beautiful daughter with the media personality.
Nami
was born about a year ago and they have been enjoying having her around. Dispy also has another daughter whom he adores so much.
Image Cred: Instagram